RESIDENTIAL ROOFING SERVICES
New Roofing Construction – We can complete your new construction roof as soon as you are ready. When the roof has been constructed we can "dry in" or cover the exposed roof boards to keep rain out of the building until a time that the roof can be completed.

Roof Replacement – We will take care of the entire roofing project from start to finish. Many roofs are completed in one day with special concern to cover all plants around the home, decks, concrete etc with tarps to protect them while the roofing job is completed. We use trailers to remove old roofing materials from your property so your driveway is not damaged by a dumpster.

Roof Repairs – a leaky roof is never a good thing to discover during a storm, we respond as fast as possible to either temporarily stop the leak or permanently stop the water from entering your building.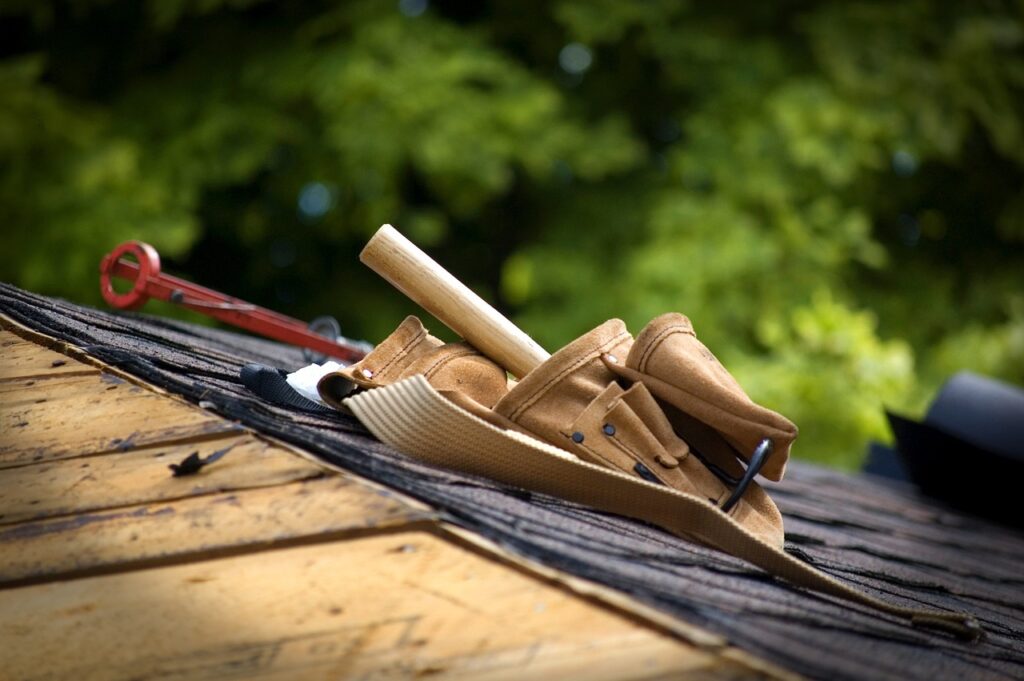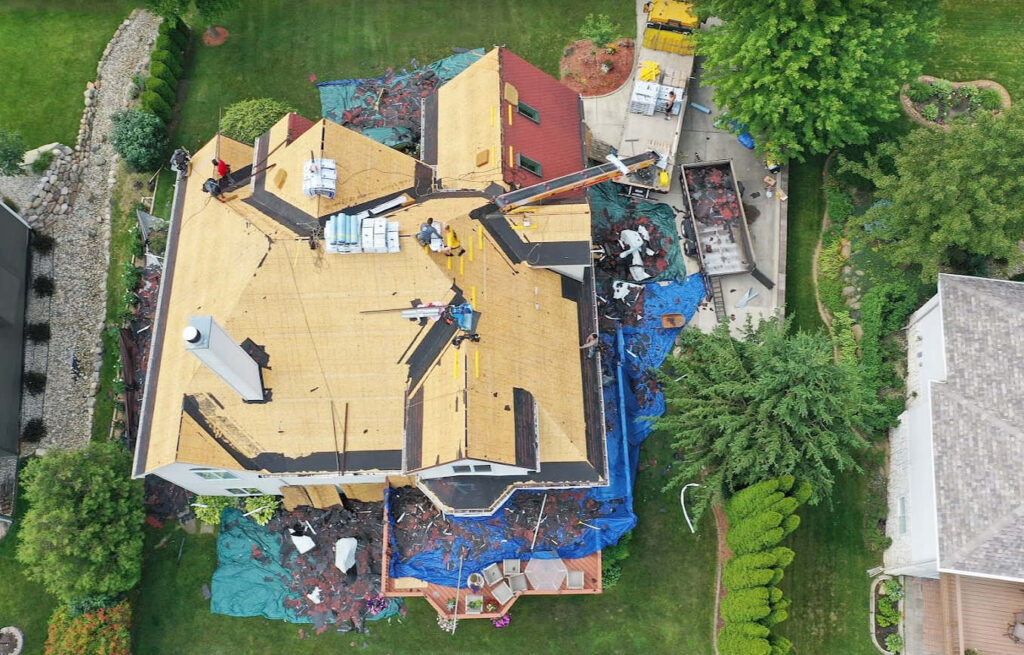 Roof Restorations
Insurance Claims – If you have a problem with your roof we can help you from tarping the damaged area, connecting with your insurance adjuster, and then if necessary replacing your roof.  Many roof replacements are completed with no out-of-pocket payment required (other than the insurance deductible).   
Storm Damage – When a storm happens and your roof is damaged you need to get the affected roof area covered as quickly as possible to limit interior damage.  We will temporarily dry in your roof then work with your adjuster to complete roof replacement if required.   
Hail and Ice Damage
ROOFING & CONSTRUCTION MATERIALS
The cornerstone of any roofing project comes down to the quality material and the proper installation. DLR Construction has access to a larger number of roofing industry vendors and suppliers. DLR works can work with the following products, vendors, and trusted brands:
Atlas – This is a limited lifetime warranty product that gives you additional benefits.  These shingles have copper integrated on the top to stop the staining we get on many roofs in Michigan.  With a complete Atlas roof replacement, you get a 15-year factory warranty for complete replacement covering labor, new shingles, and disposal.  After the 15 years, the warranty is prorated 

CertainTeed –

Owens Corning

Tamko
Is it time to replace my home's roof?
Most people don't really think about the roof over their head until it starts to leak! Don't wait until the water is pouring through the ceiling, and you have to break out the buckets to pay attention to your roof. At the same time, just because you have a leak doesn't mean a total roof replacement.
Consider starting inside.
If you think you might need a new roof, check your attic first. During the daylight, go into your attic and look for light coming into the attic. Look for light shining through the roof penetrations, such as pipe boots or chimney boots which could mean a direct leak. When you are in the attic, you should be able to see the light coming through the soffits from underneath the roof overhang. This light from the soffit is a sign your roof has good ventilation that will extend the life of your roof. Go up in your attic and look for discolored roof boards. Sometimes roof leaks are just slow leaks and over time, damage the roof boards that can be replaced when the roof is replaced.
Review your home improvement records to see how long ago the roof was replaced or re shingled. Knowing when a roof was installed offers insight into how much life it has left. For instance, a typical asphalt shingle roof lasts 20 to 25 years. If there are multiple layers of shingles on your roof, this expected time your shingles will be viable will be reduced. This is usually due to extra heat. If you have a roof installed over an existing layer of shingles, these should be replaced after 20 years.
Look closely at your shingles.
Keep an eye on your rooftop to make sure your shingles are lying flat. Curling shingles are a sign that the asphalt is failing, and so is the expected life of your shingles. Curling could also be a sign of excessive heat in the attic which can cause the shingles to curl over time. Shingles should lie flat against the roof, and don't forget to look at the ridge cap of your roof (the peak) many times these shingles fail before the main shingles of your home. The cap shingles will also curl and crack similar to the main shingles. If you find patches that are cracked, damaged, or buckling, then repairs are in order. When you are done looking at your shingles, check the gutters and downspouts near the ground. You are looking for shingle granules. The shingle granules protect your roof from the ultraviolet and heat from sun exposure. Missing granules will lead to your roof failing faster over time. A roof that is losing a lot of granules may be at the end of its useful life.
Roof penetrations and valleys.
The flashing around vents, skylights, and chimneys seals the seams of the roof from rain and weather. Make sure these areas make sure these areas do not have cracks or breaks that will oftentimes lead to leaks. In older homes, flashing is often made of roof cement or tar. Tar dries out over time, cracks, and can be an area that causes a roof leak. When your roof is replaced make sure these areas are hanged to metal flashing for added durability.
Are the plants on your roof?
Plants on your roof are a sign of excessive moisture areas. These are areas for potential leaks. Trees contacting your roof will lower the shingle life by rubbing and wearing the granules off your roof. Plants in your gutters are a potential area where water can back up under your shingles or soffit and get in your house. These areas over time can cause your roof boards to sag and this will make the problem worse because water does not get off your roof completely. Moss on your roof is another indicator of trapped moisture that will also shorten the life of your roof.
Because your roof is showing some of the noted symptoms – Don't Panic!
We can help with this evaluation of your roof and explain step-by-step concerns you should keep an eye on for the future of your roof system. Just because you have a few damaged shingles or a bit of a leak, don't automatically assume that you need a whole new roof. A roof that is relatively new can often be repaired to extend the life of your shingle system rather than a full replacement. When you have questions about your roof system call a licensed and insured contractor and get your roof evaluated.